Pruning
Whether your trees are young or old, Raines Tree Care is qualified to determine the type of pruning necessary to help keep them safe, healthy, and aesthetically appealing. By following the ANSI A300 pruning standards you can be assured of receiving the highest quality tree care.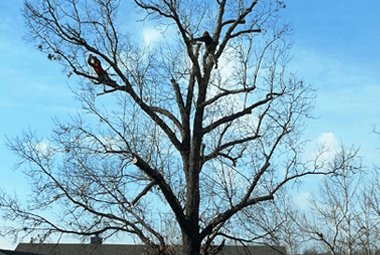 Removals
Raines Tree Care takes pride in being tree preservationists; however, we also understand that there are times when the only option is for a complete tree removal. Our skilled arborists can safely and efficiently remove your tree with the most current techniques, and equipment in our industry.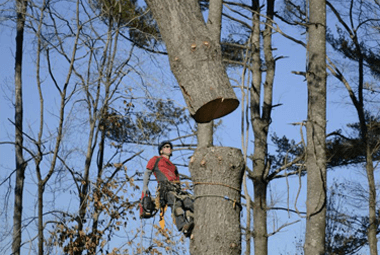 Cabling/Bracing
Some trees naturally have weak branch or trunk structure and need additional support in the form of either cables or bracing bolts. Let us inspect your trees to determine the best approach for the better health of your trees.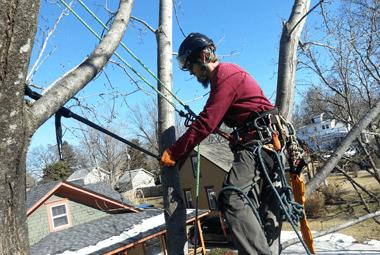 Stump Grinding
Whether you have an unsightly stump in your front yard, or we just finished removing your tree, stump grinding is an optional service provided to you. This service involves grinding the stump and roots below grade and piling the grindings into the hole where the stump once was.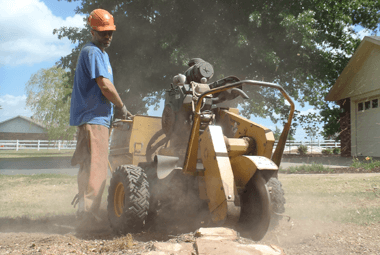 Hazardous Tree Evaluation
Raines Tree Care is available to assess your tree to help determine if it is likely to fail and cause an unacceptable degree of injury, damage, or disruption.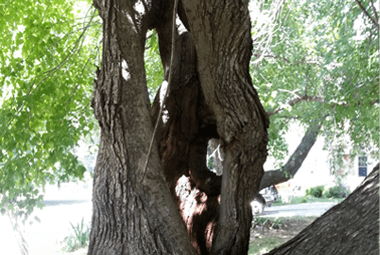 Technical Climbing Experts
Raines Tree Care continues to advance in the most current and progressive tree climbing and working techniques in our industry. We utilize climbing styles during our pruning and preservation work that is non invasive or damaging to your trees. Our top notch climbers will be able to climb and work through your tree like no other company in our area. This will ensure you receive the most thorough and highest quality tree care.