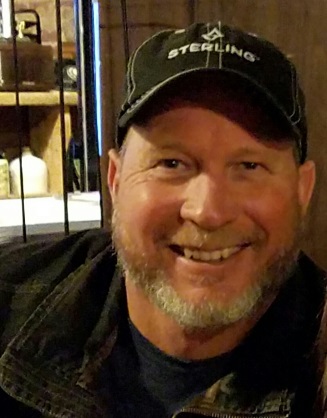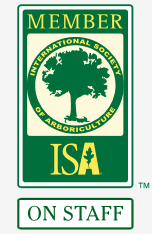 David Raines
ISA Certified Arborist
ISA Certified Tree Worker Climber Specialist
SO-6561AT
David began his career in arboriculture as a climber apprentice in Austin, Texas during the mid 90's. Soon after that he moved to Boulder, Colorado and worked for other tree services advancing through the ranks to become a crew supervisor. During that time, David became introduced to the art of chainsaw carving and quickly began to make his full time living as a chainsaw artist. After moving to Eureka Springs, Arkansas in 2001, David then began building custom log furniture and cabinetry. His attention to detail, creativity, and love of working with natural resources allowed him to build and ship beautiful custom creations all across the country. In the early spring of 2010, David started Raines Tree Care and has quickly become a leader in the Benton County Arkansas arboriculture field. Besides his love for trees, David's greatest joy is spending time with his wife Christy. He also enjoys travelling, competing in tree climbing championships, and being outdoors.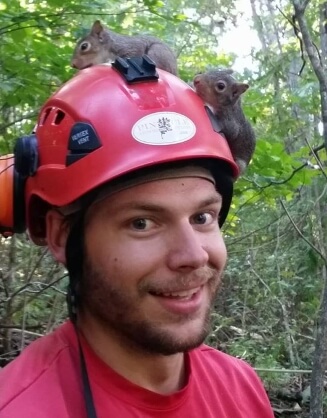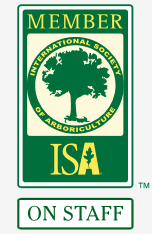 Jimmy King
ISA Certified Arborist
SO-7111A
Jimmy began working for Raines Tree Care in 2012. He started on our ground crew and has moved his way into a lead climber position and is now an ISA certified arborist. He is eager to learn, and has become the type of employee on which a successful business can build a future. We are looking forward to seeing Jimmy advance into a crew leader position with Raines Tree Care. Jimmy is a whiz with anything technological and has edited several of the YouTube videos for us. Jimmy likes adventure and can often times be found on the area's single track mountain bike trails, or in his kayak on the local rivers and lakes.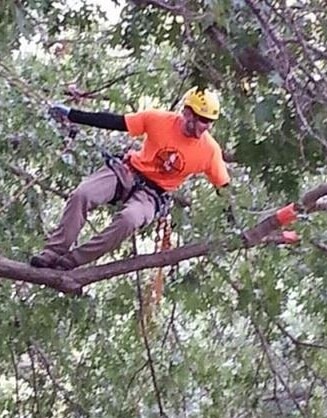 Jeff Cole
Serving four years in the United States Navy, Jeff was a team leader on the Honor Guard and worked as ground support with P-3 and F-18 aircraft. Joining us in early 2014, he has proven that he has what it takes to be a tree care professional and has filled the position of climber apprentice. Jeff is eager to learn and when he has met the experience requirements, he will be ready to test for the ISA Climber Specialist and ISA Certified Arborist exams. Outside of work, Jeff enjoys competing in ISA chapter TCC's and recreational tree climbing.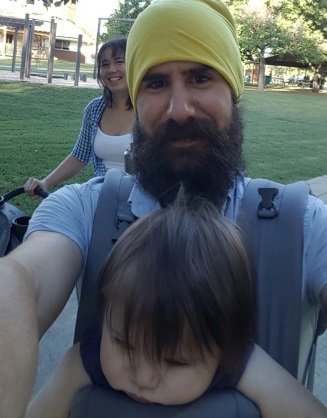 Brandon Sponseller
Brandon joined the Raines Tree Care team in July 2016. Being raised in the Eastern Sierra Mountains, Brandon found a passion for all outdoor activities including technical rock climbing. This rock climbing skill set has allowed Brandon to naturally climb his way through the ranks of being a dedicated ground support member, to our most recent climber apprentice. Brandon moved to Northwest Arkansas in 2013 to enjoy all that our area has to offer, including starting a family and helping his wife raise three girls. Outside of work, Brandon enjoys spending time with his family, working in their garden, and rock climbing. Other interests include: art, astrophysics, renewable energy, health and fitness, botany, and alternative medicines. We are excited to have Brandon as a key member of our team and are looking forward to watching him grow along with our company.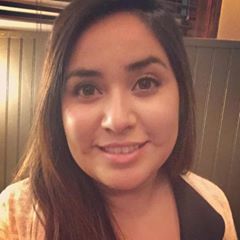 Lory Gutierrez
Lory is the Office Manager for Raines Tree Care, she joined our team in April 2017. Her responsibilities encompass many aspects of our business, including billing and customer service. Her organization skills keep our team running smoothly. She is the friendly voice that our customers have grown so accustomed to hearing when calling in to our office, and she takes great pleasure in making sure they are each taken care of. In her spare time, Lory enjoys spending time with her friends and family, she enjoys travel, live music, art, reading and being outdoors.